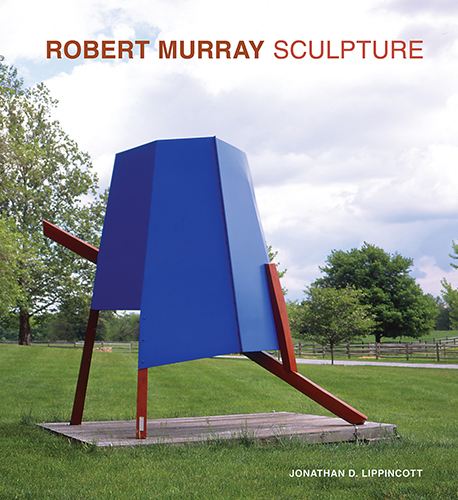 Robert Murray: Sculpture
by Jonathan D. Lippincott
Robert Murray grew up in western Canada and moved to New York City in 1960. Quickly establishing himself as an important young artist, he took part in the renaissance of modern sculpture and public art that unfolded over the following decades. Murray was particularly innovative in his use of industrial fabrication methods to create his pieces and in his deep investigation of landscape as inspiration for abstract sculpture. His synthesis of the rich tradition of landscape painting in Canada and the exciting vision of New York abstract expressionist and color-field painters has resulted in an extraordinary and unique body of work. Murray was awarded the Order of Canada in 2000 and received the Barnett and Annalee Newman Foundation Grant Award for Lifetime Achievement in 2018.
Robert Murray: Sculpture
includes photographs of nearly two hundred works that span the artist's career, seen in galleries, museums, and private collections, at public outdoor exhibitions, in his studios, and in the workshops of his fabricators. Jonathan D. Lippincott's introduction and interview with Murray cover the sculptor's process of working with fabricators and foundries, issues of public art and the siting of sculpture, Murray's early years, his close friendship with Barnett Newman and relationships with other artists, his lifelong interest in flying, and more, insightfully illuminating both the work and the life of this remarkable sculptor.
Learn more at
robertmurraysculpture.com